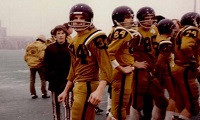 Massapequa Mustang Football is much
more than athletes and coaches taking
the field to play a game - it is a family.
Mustang Pride since 1958!
Our fans, support staff and athletes are all
'Dedicated to Excellence' through Integrity,
Trust, Respect, Teamwork and Loyalty.


It is this commitment on and off the
field that makes the Mustangs unique
and assures that the long and rich
tradition of Mustang Excellence
will keep growing for years to come.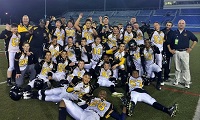 Go to our Travel Teams page...